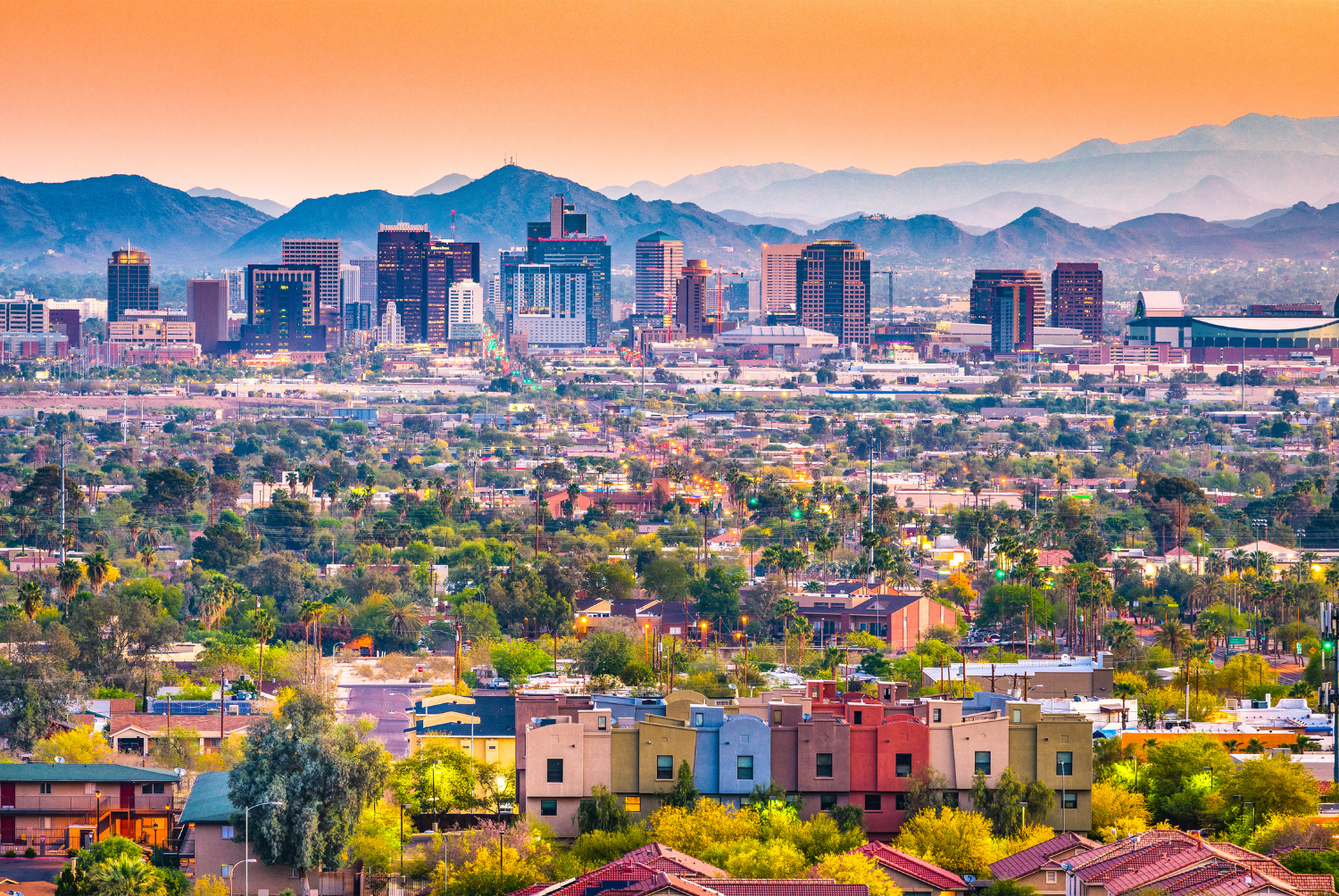 Explore Peoria, AZ Real Estate
Just off of Loop 101 freeway, in the Northwestern region of the Phoenix metropolitan area, lies the charming town of Peoria, AZ. With its laid-back vibe and easy access to city life, Peoria is an excellent place to call home. The city is conveniently located less than an hour away from downtown Phoenix, and the East Valley. Peoria's overall cost of living and real estate prices are notably more affordable than the Phoenix Metro area.
Peoria has a population of approximately 194,000 people and counting, with economic growth on the rise. The city offers abundant job opportunities across different sectors, including retail and service industries, healthcare, manufacturing, and information technology. Peoria's leadership is dedicated to supporting the community and keeping residents engaged in shaping the city's future.
The town also boasts a plethora of recreational activities. With 30 local parks, 20 miles of hiking and biking trails, and several golf courses, outdoor enthusiasts are sure to enjoy the stunning desert landscape. Near the edge of northern Peoria city limits is where you will find Lake Pleasant Regional Park. Lake Pleasant is the closest and most accessible lake to the Phoenix metro area, and one of the most scenic water recreation areas in the Valley of the Sun. This 23,362-acre park offers activities on both land and water! Peoria's historic downtown is bustling with shops and restaurants, as well as festivals and events throughout the year. Near 83rd Avenue and Bell Road you will find the P83 entertainment district which is home to sports, theater, shopping and dining. Here, you can find a perfect destination for date night with restaurants ranging from casual to upscale.
Thanks to its mild winters with cool breezes, spring training baseball attracts visitors from around the world. Peoria Sports Complex is the Cactus League spring training home to the San Diego Padres and Seattle Mariners where thousands of fans flock to the complex to enjoy America's favorite pastime. Here, you'll enjoy local flavors, craft beer and upscale patio seating. Younger fans can stay cool in Peoria Cove, the complex's shipwreck-themed playground and water play area.
If you're interested in exploring Peoria's real estate market and property listings, there are plenty of options to choose from.
Interested in exploring Peoria,AZ homes for sale and other property listings? Contact our team today!